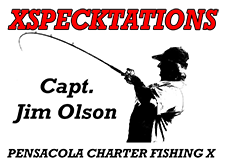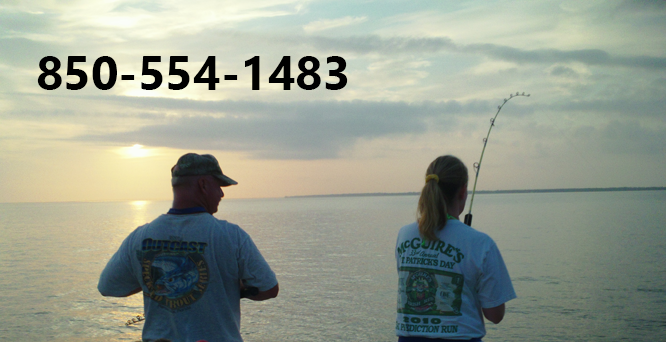 Contact Pensacola Charter Fishing
Capt. Jim Olson
850-554-1483 Call or Text
capt.jimolson@yahoo.com
Email Information
Please Send Your Name
Phone Number
Desired Charter Date
Questions and a brief description of type of fishing you would like to do
Boat Ramps
Things to keep in mind
Motion Sickness:
If you feel that you may get motion sickness please check with a Physician or local Pharmacist as to what to take. Nothing spoils the trip like getting sick when you're trying to have a good time.

Valuables:
This includes anything you do not want to get wet or possibly ruined. Such as cell phones, cameras, anything electronic, purse and wallets we will have a waterpoof bag on board for such items.

Snacks and Drinks:
You may bring your own snacks and drinks for the trip "recommended". We will supply the cooler, bottled water and ice to keep them cold.

Weather:
Please dress for the weather, watch the weather channel the night before or check this link Weather for local weather and dress accordingly.

Bring normal beach attire:
This includes sunscreen, towels, sunglasses, hat, and light colored clothing for hot days.
Pensacola Charter Fishing X
Weather, Marine Weather, Tides



Captain Jim Olson
850-554-1483
capt.jimolson@yahoo.com
Contact Us
Tight Lines,


Pensacola Charter Fishing X